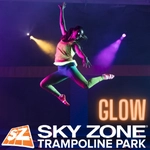 Sky Zone Doral
Friday Night Glow!
Sky Zone
5450 NW 82nd Ave, Doral, Florida 33009
Apr. 28th - Dec. 29th
We're different after dark. Lasers, music and blacklights transform the whole park into a crazy jumping dance club. Every Friday night from 8pm - 10pm. Come light up the night and bring your friends! Ages 5+ welcome.